10: Portumna Castle
The great semi-fortified house at Portumna was built before 1618 by Richard Burke or de Burgo, 4th Earl of Clanricarde. It was the main seat of the de Burgo family for over 200 years, until it was gutted by fire in 1826. The ground floor of the house is now open to the public. To the north of the house are formal, geometrically laid out gardens which include the wonderfully restored 17th century walled kitchen garden.  Following its original plan the garden has been organically planted with fruit trees, flowers, herbs and vegetables, all combining to make it a treat to the senses. Portumna Castle is surrounded by the towns' local attractions – Lough Derg, the River Shannon and Portumna Forest Park.
9: Holy Island
Holy Island on Lough Derg and the river Shannon is one of the most famous monastic sites in Ireland. Its many attractions include a well-preserved Round Tower, the ruins of six churches, a Holy Well, a unique graveyard with slabs dating from the eight century, Bullaun Stones, a cell like structure, which is one of the most extraordinary buildings in Ireland and a 'bargaining' stone where many a marriage was brokered. Their secluded position has enabled them to survive in a wonderful state of preservation.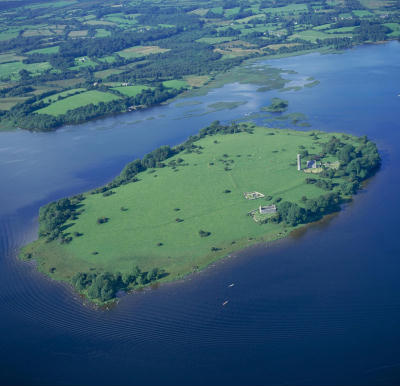 8: Irish Seed Savers
Irish Seed Savers Association exists as a living testimony to the richness and wealth of the agricultural legacy of our ancestors. Irish Seed Savers Association was founded by Anita Hayes in 1991. The work was initially done on a small farm in Co. Carlow before moving to Capparoe, Scarriff in 1996.
Through the hard work of staff, volunteers and the generosity of subscribers and friends of Irish Seed Savers we have grown steadily since that time.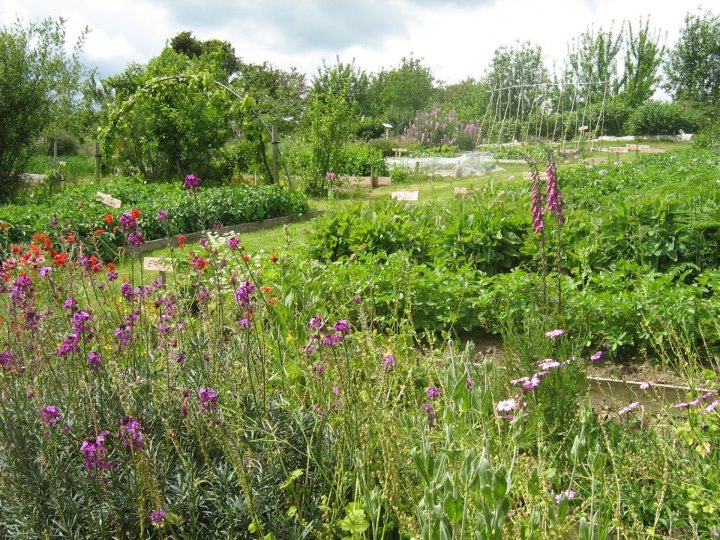 7: Lukers Bar
The old part of this bar is almost untouched from how it was when it opened back in the 1750′s. Seriously. Even the decrepit lightswitches look like a new addition. Step into the old bar and you'll see, at the base of the towering shelves crammed with knick-knacks and wares, a small fireplace blazing away just a few feet from the beer taps. To your left is a doorway into what used to be the shopkeeper's home, and that has changed little as well.John, the proprietor, welcomes customers to step back into the 300-year-old living room. Things have hardly changed. The original victorian fireplace still functions; its massive girth taking up most of the wall and a turf fire blazing cozily away under the old cast iron pot as it has for the past few centuries. Have a seat in one of the old wooden chairs; it's stark and run-down and it's not hard to feel as if you've truly stepped back in time.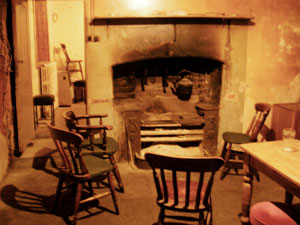 6: Athlone Castle
Athlone Castle dominates the waterfront as you enter the town. It was constructed from an earlier Anglo-Norman structure in 1210 by Justicar John Gray for King John of England. Over the centuries, the castle has served as a stronghold for the rivalling local families of the Dillons and the O'Kelly's. It was the residence of the President of Connaught and the Jacobite stronghold during the sieges of Athlone.  For most of the past three hundred years, it was incorporated into the military barrack complex and its strategic location made it a crucial stronghold of the garrison for most of this time.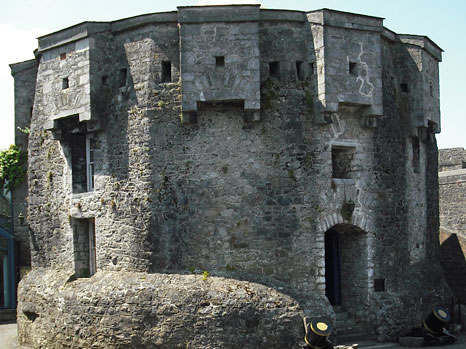 5: The Dock
The Dock is housed in the beautiful 19th Century former Courthouse building, overlooking the majestic river Shannon, which has been wonderfully restored into Leitrim's first integrated centre for the arts.The Dock houses a 100+ seat performance space, three art galleries, artists studios, an arts education room and it is home to The Leitrim Design House. The Centre offers something for everyone, from performances and exhibitions, to classes and workshops. It is a place where art is made, where people can come to reflect or meet others, where bands might rehearse, a place for new and challenging projects to happen and a place of entertainment where people have fun!
4: Glenview Folk Muesum
This is a private collection of over 6000 antique, historical and novel items ranging from pre-famine Ireland. There is an impressive array of farm yard equipment, a collection of horse drawn agricultural machinery, and a thrasher.A street scene has a number of reconstructed shops and a pub; all stocked, jam-packed with an assortment of products and equipped as they would have existed in the past.The tools and equipment on display show the skill and ingenuity of the designers and builders of early industrial and farming equipment.A varied collection of household items such as butter making equipment, lamps, furniture, utensils and papers are on display, along with a range of coins, ledgers, registers, posters, newspapers and other memorabilia from the past.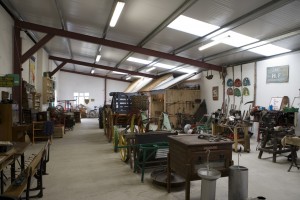 3: Argina Mining Experience
The Arigna Mining Experience Centre is billed as a great day out for all ages and will certainly appeal to those with an interest in history or anyone looking for a day with a difference. The mountains have been associated with mining for around 400 years, Arigna became the first major power-generating station in Connacht and was set up by the ESB in 1958. Now it is a popular tourist destination which preserves the energy heritage of this area. It gives visitors an insight into coal mining life in the Arigna Valley from the 1700s until its closure in 1990. A typical visit includes a 45-minute underground tour, with sound and lighting effects for an authentic mining experience. Visitors can also see an exhibition where local geology and the formation of coal deposits are explained.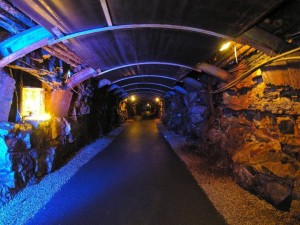 2: Lough Key (Zipit Forest Adventures)
The park has become one of Ireland's most popular attractions and nested in its treetops is the amazing Zipit Forest Adventure Centre.  This activity park offers an adrenalin fuelled experience where you can propel yourself on zip wire through courses suspended up to 20 metres high into the trees. The Centre caters for people of all ages and is a safe and unique experience. Also within the grounds are a visitor centre and café, camping, forest walks and plenty of picnic areas where you can even barbecue. It's a great family day out.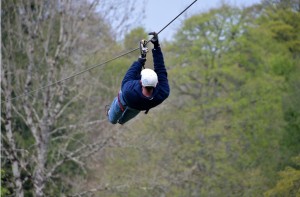 1: Clonmacnoise
Nestling on the banks of the river, upstream from Shannonbridge is the ancient city of Clonmacnoise. This centre of heritage is an extensive 6th century monastic settlement which attracts over a hundred thousand visitors every year. Within Clonmacnoise are several churches, a round tower and a high cross. It is on the verge of receiving World Heritage status, which is duly deserved. During the middle ages it was a very important site for education and leaders would come from all over Europe to learn to read and write. The native Gaelic language was first translated into writing by the resident monks and some of Ireland's most treasured works were scribed here. The site was of such importance in Irish culture that the high kings of Ireland of the time were buried in its ancient graveyard. Being a pioneering Christian site, Pope John Paul II said Mass here in 1979 during his visit to Ireland.  The area is a must-see for all tourists cruising the Shannon and special tours can be arranged from the Shannonbridge Tourist Office or by just pulling up at its marina.