Day 1 – Leaving Banagher, travel south towards Lough Derg. As you enter the lough under Portumna bridge navigate west to the large open Marina. Here you can moor your boat and visit some of the site in this wonderful Irish town. Just at the Marina is begins the great Portumna forest walk which is well worth embarking on. This forest is noted to its wildlife especially Deer. Close to the Marina but towards the town is the 16th century Portumna Castle and this is open for tours everyday during the summer months. There is the ruins of an old 12th Franciscan friary located here also which can be explored. Further into the town is the Irish Workhouse centre which has recently been restored and provides all visitors with an insight into the lives of the Irish people during the great famine of the 1840's. The town is also full of lovely playgrounds, affordable restaurants and bars with live music most nights and a friendly atmosphere making for a brilliant day and night.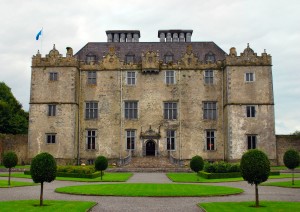 Day 2 – Set out from Portumna travelling south to Mountshannon. Once arrived in the Marina you should see Ger Madden and his Holy Island tours. This is a wonderful tour of the nearby Holy Island and Ger (a local historian) is full of interesting information about the history of the Island and surrounding area's. Once back in Mountshannon, there is a cafe on a lovely restaurant on the main street and the Aister park is really worth a visit. Upon leaving continue south until you enter the Scariff river. Once safely docked in Scariff or Tuamgraney Marina set out and enjoy these lovely towns. The Irish Seed Savers is located just a short distance from Scariff and is a great place to spend the afternoon. Alternatively you can visit Tuamgraney which is the location of the one of the oldest church's in currently in use in the world. This is the Tuamgraney heritage centre which is housed in a 10th century church.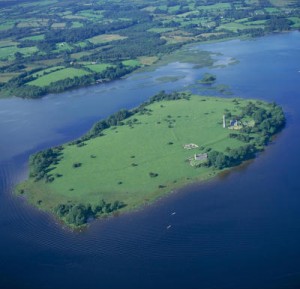 Day 3 – Continue south to the beautiful town of Killaloe nestled beneath the fantastic scenery of the east Clare mountains. Killaloe was once the nations capital and home to one of Ireland's great hero's Brian Boru who united the Irish tribes to defeat the invading Vikings.  Here you can visit the Brian Boru heritage centre which is next to the bridge. This medieval town is full of lovely winding streets and the St Flannans Cathedral is a must visit before embarking back north to Banagher.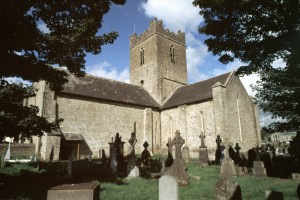 For more information please visit www.Discovertheshannon.com